Why use a collection agency?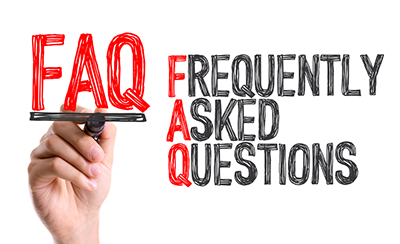 Consumers will often pay a collection agency even though they never cooperated with the original creditor. First, the consumer will understand that the creditor is serious about collecting their money. Secondly, an agency produces the "third-party" influence. Finally, many consumers do not want their credit rating tarnished nor do they wish to be sued in court. We systematically place derogatory information with credit repositories and it is your choice to instruct us to file suit using one of our network of attorneys.
What are your overall collection success rates?
There are several variables that will influence recovery rates. However, the age of the debt and available demographic information are arguably the most important factors. The older the debt is, the lower the chance of recovery. Of course, we need to have good demographic data in order to quickly identify and contact the consumer. Other important variables include: industry, balance, documentation, type of debt (commercial/consumer/medical/NSF checks, etc.). Your consumer agreement and office policies also effect collectability.
How quickly will you collect my money?
Collection starts the day after the claim is posted to our system. Typically, an initial collection notice is mailed within the first 24 hours. This notice is followed up with subsequent phone calls and additional letters. Some debts are collected in the first few days while more difficult claims may take years! There are skips (cannot locate the consumer), those who dispute the debt and simply uncooperative consumers. On average, we collect or have set up payment arrangements within the first 90 days after contact with the consumer.
What if a consumer disputes the account or simply refuses to pay?
If the consumer disputes the debt, we will request documentation from your office that validates the debt. We will review the documentation and provide it to the consumer. If the consumer simply refuses to pay, we will determine if it makes financial sense to initiate legal proceedings. Factors considered in starting a lawsuit include: good documentation, balance, any additional cost of litigation and a good address to serve the consumer with the summons or complaint. If a file is not considered "suit worthy", we may still elect to continue to report the debt to credit bureaus, but the account will be reported as "disputed". We receive many payments each week from consumers attempting to clean up their credit rating by paying off old accounts.
Do you handle my claims all the way through the collection process, including legal work?
Yes! We will attempt to recover your account in-house. However, in the event litigation becomes necessary, our network of creditor attorneys can fully pursue accounts on your behalf. Our clients appreciate the fact that we take care of everything throughout the collection process, especially the legal process since many people are not familiar with the complexities involved in a lawsuit. The attorneys are instructed to work with you, through us. So, the attorney works for you, but all communication come through our office so we can keep track of the account status.
How important is the age of the debt?
Short answer, extremely important! The age of an account is one of the biggest factors in determining whether a debt gets paid. The older the debt, the harder it is to collect. Research on the collectability of delinquent accounts clearly shows that the most advantageous time to enlist the services of an agency is within 60-90 days of the invoice due date, roughly 90-120 days after services were rendered. Incorporating this strategy will help ensure maximum recoveries with the least cost to your company. Think about this… If a consumer has ignored your first three statements, why waste money printing, folding, stuffing and posting a fourth? Let your staff concentrate on giving excellent customer service to paying consumers.
Our company is very consumer oriented. Can you collect without damaging our goodwill or jeopardizing future relationships with our clients?
Yes, we can. We realize that today's slow-paying customer can often be converted into tomorrow's good-paying customer with the right amount of collection follow-up. We always endeavor to collect while attempting to salvage the business relationship between our client and their customer. We've been helping creditors since 1920 and if we didn't treat people right, I doubt we would be in business today. CBC and VCS dual certify every agent under a variety of compliance laws; ethics doctrine; and continual training.
Each staff member adheres to ACA International's Collector Pledge which states:
Collector's Pledge
I believe every person has worth as an individual.
I believe every person should be treated with dignity and respect.
I will make it my responsibility to help consumers find ways to pay their just debts.
I will be professional and ethical.
I will commit to honoring this pledge.
What experience level does your staff of agents possess?
We are one of the few agencies that successfully handles consumer, commercial and medical claims. Our collectors are cross-trained in all types of collection arenas. As a condition of further employment, all collection specialists are required to become certified by both ACA International and MDHBA within one year. All are highly trained and knowledgeable in federal and state laws including, but not limited to FDCPA, FCRA, SSCRA, HIPAA and other privacy security laws. and requirements. Each staff member receives a daily electronic compliance question to prove their requisite knowledge of compliance issues in our industry.
What sets your firm apart from the many agencies out there?
Great question! The answer is: Compliance, Performance, Communication, Education and Stability.
Compliance: Most CBC & VCS processes run on software called an "Expert System" designed using the basics of Artificial Intelligence. Most of today's compliance issues can be integrated into software that manages all aspects of compliance on many levels. Continuous education keeps our agents compliant in communicating with consumers. How does your current agency compare?
Performance: Our Expert System has a function called "RPC Campaigns". This software is arguably the fasted way to a consumer Right Party Contact. The quicker we can communicate with a consumer, the quicker the account can be resolved. Our recovery history as compared to industry benchmarks shows our system greatly out performs national averages. How does your current agency compare?
Communication: There are so many ways with today's technology to communicate. And, we want to use them all! For clients, we have our online iPortal, monthly/quarterly emailed reports, email, postal service and phones. For consumers, we want to communicate using their preferred method. So, we also have a consumer webpage, online payment portal, text messaging and many ways to communicate by phone. Communication drives client satisfaction and service performance. How does your current agency compare?
Education: As mentioned, we professionally certify staff and have continual education programs in place. Our Compliance and Privacy Officer is CCCO (ACA International) certified. Our Director of Call Center Operations is CCCP (ACA International) certified. All agents are PCS (ACA International) and HCS (MDHBA-Medical) certified. Our training and education is too expansive to list here. How does your current agency compare?
Stability: This is about longevity in an industry and speaks to financial strengths, client satisfaction, and all the other subjects above. We have managed and endured every economic cycle for nearly 100 years! How does your current agency compare?
I'm interested in placing multiple accounts. How do I do that?
In today's high-tech world, there's no reason to fill out forms unless you want to. We can accept claims many ways, using: iPortal (keyed or electronic upload), static electronic file, .CSV file, scanned documents through secure email; and of course, copy documents and mail through the postal service. We want to make communicating and placing with us as easy as possible. It's really your choice.
Does your company charge an annual fee?
Good news! No! There are no annual fees for our base services. Some integrated service partners may charge a monthly or annual fee. But, these are mandated by the partner. We simply pass our wholesale cost on and make no profit on any of these types of fees. We do have some "pay in advance" services that may save you money. In fact, since our base service fees are generated solely upon services provided, you don't pay unless we recover an account or reduce your cost of doing business. Sweet deal, huh?
If I decide to use your services, how do I get started?
Whoa! Slow down! We're not your typical agency. Since we build the relationship based on your definition of the "ideal" agency, we need to get to know you first. The next step is to let us know who you are and what products or services in which you are most interested. Someone will be in contact to set up an appointment to discuss your needs and what exactly you are looking for. Believe it or not, we have found times we weren't a good fit. Just click here and give us some basic information about yourself.