Tech Systems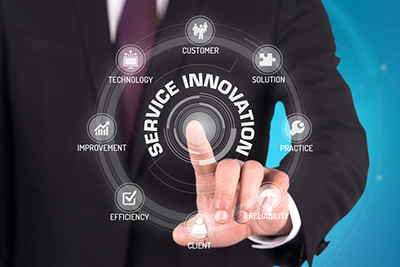 IBM AS400
CBC/VCS's core receivables hardware platform is the ever-reliable IBM AS400. A work horse hardware and software platform that is immune to virus's and hacking. For a User to gain access to data within our system, it takes a minimum of three separate sign-ons. The IBM AS400 has one of the most sophisticated security programs and additionally, algorithms that encrypt data even at rest. Our AS400 has an average uptime of 99.97%. All data is backed up nightly and encrypted.
iPortal
The client iPortal is a separate server that houses account information downloaded from our AS400 and updated daily. This provides our clients the ability to view cursory information such as date placed, current account status, action notes and demographic information. In addition, our clients use this portal to communicate vital information to our office. These include payments, secure transfer of account documents, requests for hold, demographic updates and more. This is an invaluable tool for communications between your office and ours.
Avaya VOIP
Our phone system throughout our offices are fully integrated as a "small community". What this means to you is reliable communication between your office and ours. All offices are networked through our Avaya hardware and encrypted VPNs.
Redundancy
With three offices to serve you, a power outage in one office most likely won't affect operations in the others. In fact, when you call our office, the call may be answered by any of the three offices depending on staff schedules and other factors.
Cell Phone Message Drop
Under federal law, phone calls to cell phones using an Automated Telephone Dialing System to leave a pre-recorded message is restricted without "prior express consent". We have the solution! If you don't have prior express consent, we have the ability to leave these prerecorded messages on your behalf without running afoul of the TCPA. And, you can plug into our volume pricing to get this service at a fraction of the cost of owning your own system.
Medical Office Management Software
We offer a fully functioning EMR system with benefits such as specialty specific templates and features that more than exceed the minimum Federal standards for Electronic Medical Records. This system is scalable to your office needs. Features include workflow, order and document management, messaging, voice recognition, E&M coding assistant, query and reports, patient tracking and patient portal and much, much more. Eliminate paper charts, chart pulls, reduce errors and quickly document notes.
ONC Certified HIT, 2014 Complete HER / SureScripts 2015 White Coat of Quality Award
Letter Services
As you can imagine, we do a great deal of letters. Our mail services may save you time and money. We have already negotiated a volume price that we can extend to you! Easy implementation. All we need is a copy of your current letterhead and a letter data file. Once it's set up, you will pay per piece and be billed monthly. We have USPS onsite at our mailing facility. You have access to AEC correction, NCOA updates, scoring and more.