Do you manage 20 or more rental units? We have the perfect solution!
Yes, I do!
I don't have that many…
Automated application process with most major residential management software!
➧ Create customized online lease applications
➧ Upload your own lease terms
➧ Decide what information to accept
➧ Get automated alerts with each new application submitted online.
➧ Prospective tenants can pay their application fee online too!
Residential Screening Made Easy…
With the click of a button you can instantly run:
➧ Experian or TransUnion Credit Report, with FICO score
➧ National Criminal & Sex Offender
➧ County Criminal
➧ National and State Wide Evictions
➧ Past Landlord Verifications
And, more!
Collect rent online! Put rent payments on autopilot!
Residents can pay online by:
➧ e-Check – 2-3 Day Funding!
(Next Day Funding available for large-volume property managers)
➧ Credit Card – Next Day Funding!
netSpend (Prepaid Card)*


*Property must be registered with service provider in order to pay online with this card. Term and costs apply to use of card. Subject to ID verification. Issued by MetaBank ®, Member FDIC.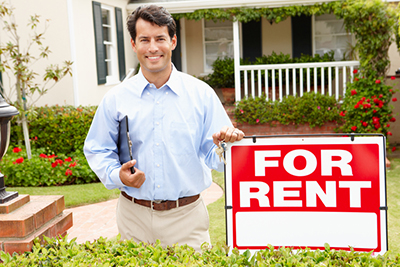 Helps Residents build credit!
– Rent payments can be reported to all three major credit bureau.
– View your latest score and profile. Monitor rent reporting.
Effortless Integrations!
We know time is valuable. That's why we integrate with top accounting products and can interface with almost any package that offers file import and export functionality.
We'll keep your resident data and balance types in sync. We'll also send or post daily deposit reports for your review.
You're different and we know it (clap your hands). An onboarding specialist works with each integrated client to understand their workflow and custom accounting practices.
Your second option….
This is a nuts and bolts application and screening process. Sorry, no payment processing or reporting.
Here's how it works….
Say you're introduced to a new prospective tenant or have received an application or phone call.
You send them link to input some basic information about themselves.
They pay for and request the credit report, score, IDS Eviction and Nationwide Criminal Search ($39.99). Tenant will get a secure copy of their credit report to review for accuracy. They cannot change the report, but they can make comments. Once reviewed….
The tenant clicks an approval button which forwards the report to you for review.
Seems like a weird way of going about it, doesn't it? Not really. By doing it this way, there is a two-fold benefit. First, the tenant pays for the report, not you. Secondly, it's a "self-screening" tool in that if the report is not very good, they may not authorize you to see it. You didn't deny credit, they chose not to follow through with requesting credit. Since you didn't deny credit, no declination letter necessary!
Seems weird, but it works! Best of all, it's FREE to you!